All text taken from Ksenya Shtalenkova's site with slight modification for the sake of brevity /
'This is the design for my trilogy novel (historical fantasy) for the teeangers "Another Side of the Mirror" in the Belarusian language. Designing of: book cover; book layouts; graphics (collages made from the original artefacts like Medieval maps, portraits and etc. combined with my own art works); display fonts; initials.' /
АДВАРОТНЫ БОК ЛЮСТРА (буктрэйлер). ДРУГАЯ СТОРОНА ЗЕРКАЛА (буктрейлер) from Ksenya Shtalenkova on Vimeo.
'This is the design of the book trailer and 4 book posters for my trilogy novel (historical fantasy) for the teenagers "Another Side of the Mirror" in the Belarusian language. I have designed the  book trailer (script, graphics and animation), HD; book posters (collages made from original artefacts like Medieval maps, portraits and etc. combined with my own art works).
Music in the book trailer by Nielha Zabyc' music band.
This design was made as a bachelor's project at EHU"Mastackaja Litaratura" publishing house (Minsk, Belarus) for my book promoting. The book was published in January, 2016.' /
'The short-lister of TYPOMANIA'13 Festival poster contest for a disco-party "Typomaniacs Ball" (Moscow, Russia, 2013)' /
'The long-lister of World Biennal Exhibition of Student Posters and Photography (Novi Sad, Serbia, 2014/15), the poster features the problem of children struggling for their right for education, which sometimes ends up with different punishments including death punishment and life threats.' /
"Rosencrantz and Guildenstern Are Dead"by Tom S toppard poster (student work, EHU, 2015) /
"The Red Island" by Michail Bulgakov poster (student work, EHU, 2014) /
The poster for the cyrillic display font I have designed as a term project (student work, EHU, 2014) /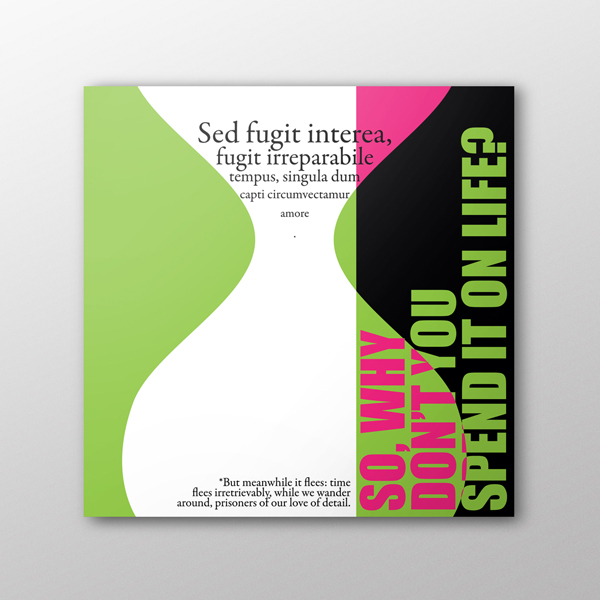 "Memento Vivere" project was set to constitute the idea of enjoying the life instead of thinking about the tragic end. It was created as a part of the "Detailization of Vitality" exhibition project (curator – Sasha Semak). All participants were working in different techniques, my part was to create typographic composition' /
file name: Ksenya Shtalenkova Chipmunk 2013b  During her graphic design studies at European Humanities University, Department Of Development And Communications in Lithuania, Ksenya Shtalenkova (Minsk, Belarus) created the constructivist Cyrillic typeface Chipmunk (2013).